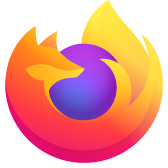 Page zoom function
Hi team, I'm having problems with page zoom function. When I zoom in it works and increases to 110%. When I zoom in again (to increase to 120%) the page indicates a zoom in to 120% but visually zooms out to 100%. When I zoom in a third time the page indicates 133% and zooms to 110%. A forth zoom in again visually zooms out. Can someone please explain or confirm this anomaly. TIA Mark
Hi team, I'm having problems with page zoom function. When I zoom in it works and increases to 110%. When I zoom in again (to increase to 120%) the page indicates a zoom in to 120% but visually zooms out to 100%. When I zoom in a third time the page indicates 133% and zooms to 110%. A forth zoom in again visually zooms out. Can someone please explain or confirm this anomaly. TIA Mark
All Replies (4)
Start Firefox in Troubleshoot Mode to check if one of the extensions ("3-bar" menu button or Tools -> Add-ons -> Extensions) or if hardware acceleration or if userChrome.css/userContent.css is causing the problem.
switch to the DEFAULT theme: "3-bar" menu button or Tools -> Add-ons -> Themes
do NOT click the "Refresh Firefox" button on the Troubleshoot Mode start window
Thanks for your reply and guidance. Restarted in Troubleshoot Mode, followed the links you provided, but the page is still acting the same way. It's not until I reach 200% that a stable change occurs. I should have mentioned in my original post that the page in question is a local IP on my home network.
Again, thanks. Any other thoughts?
Hi Mark,
It sounds like you are experiencing an issue with the page zoom function in your web browser. This could be caused by a number of factors, including settings in your browser, conflicts with extensions or add-ons, or issues with the website you are trying to view.
Here are a few things you can try to troubleshoot the problem:
Clear your browser cache and cookies: Sometimes issues with page zoom can be caused by corrupted browser data. Clearing your browser cache and cookies may help to resolve the issue. To do this, go to your browser settings and look for the option to clear browsing data.
Disable extensions and add-ons: As mentioned earlier, conflicts with extensions or add-ons can sometimes cause problems with page zoom. Try disabling any extensions or add-ons you have installed and see if this helps to resolve the issue.
Try a different browser: If the issue persists, try opening the same website in a different browser to see if the problem is specific to your current browser.
Check for updates: Make sure your browser is up to date. Sometimes issues like this can be caused by outdated software.
If none of these solutions work, you may want to reach out to the support team for your web browser for further assistance. They may be able to help you identify the cause of the issue and provide additional troubleshooting steps.
I hope this helps! Let me know if you have any other questions.
Thanks todaypatches. Sorry, but no luck. All other pages I have loaded and changed zoom work fine. Just the local IP address will not play the game... Frustrating but at least at 200% the screen is at an appropriate viewing size.