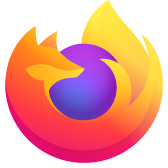 All my automatic Bookmark Backups have no data in them and the word undefined at the end
All my automatic bookmark backups are listed with 0 bytes, contain no data and have the work "undefined" at the end. How do I ensure that my backups go back to saving as normal?
All my automatic bookmark backups are listed with 0 bytes, contain no data and have the work "undefined" at the end. How do I ensure that my backups go back to saving as normal?
All Replies (20)
Please make backups of your places.sqlite database for the time being until this is resolved.
At least two other users have reported this problem, and there is a bug on file related to "something" that gets into the places.sqlite database which causes backups and exports to fail.
References:
This the bug and you can register on Bugzilla and "vote" for it to be fixed:
I don't know whether Marco needs additional example databases to figure out the problem, but you could try contacting him by email if you would be interested in submitting yours for analysis. (When you are logged in to Bugzilla, usernames are linked to the corresponding email addresses.)
Start Firefox in Safe Mode to check if one of the extensions (Firefox/Tools > Add-ons > Extensions) or if hardware acceleration is causing the problem (switch to the DEFAULT theme: Firefox/Tools > Add-ons > Appearance).
Do NOT click the Reset button on the Safe Mode start window.
---
Can you create an HTML backup?
Can you repair the places.sqlite file?
Thanks, I'll give those a try.
Just for extra information it will *save* JSON and Html bookmark backup files on demand just fine, it's the automated backups that are supposed to happen daily that are empty of data.
I actually have a places.sqlite file backed up from a couple of months ago (not sure if this is prior to the error starting or not, but there's a good chance it could be), could I just replace one with the other and see if that fixes it?
This case then appears slightly different from the case reported in the bug, partly because you are able to make manual backups.
Did you make a backup of your places.sqlite file ?
If so would you be willing to send that to the person dealing with the bug IF that were to be requested ? (Note the file contains personal History data).
Although the bug is not requesting info I commented thus linking this thread from the Bug.
I also see other potentially related threads
bookmarks json file auto-deletes itself /questions/972439
In <firefox profile folder>\bookmarkbackups , the files of the last 3 days are 0 kb.
I can not backup bookmarks as JSON file or HTML /questions/982465
JSON file backup- I tried to save as JSOn file but it won't save as a JSON file (No associated format) And it comes off as 0KB.
Bookmark file missing, backup files empty, can't import IE favorites /questions/980863
Possibly

willwhen I back up my book Mark files is a json format is saved to the desktop. The file is only 30kb, this is too small. what's going on? /questions/951123
Transferring bookmarks doesn't work either by 'restoring' or 'importing' my backup .json file HELP! /questions/979222
By the way are you using Firefox Sync ?
Hi John,
I have been "backing up" my bookmarks using places.sqlite for about 1 month. I have been using a flash drive. The odd thing is all the places.sqlite files are all the same size (61,440 kb).
The rolling list of 5 auto saved bookmark files in the FF 26 Restore option in Bookmarks has not changed. The size of my bookmarks is about 34+ Mb composed of about 99,000+ items. There have been no new additions to those files for the past 3 weeks.
Yesterday, I made another attempt to save my bookmarks in my flash drive. Still get 0 kb saved.
I periodically use the Session Manager add-on to save my sessions. Also, I continue to save places.sqlite periodically.
Thanks for your interest !
Steve
No I'm not using Firefox Sync
Hi oboist1, regarding the file size of places.sqlite, there are (at least) two reasons you might not see that change much:
The file is preallocated in large chunks to reduce the overhead of interacting with disk storage
Once you have reached the maximum amount of history Firefox stores, old entries are deleted to make room for new ones
If you can create a working JSON backup manually then you could consider to rename/move the places.sqlite file to make Firefox create a new file.
You can place only one working JSON backup in the bookmarkbackups folder to make Firefox use this file to reconstruct the bookmarks in the new places.sqlite file.
You can also do this in a new profile and use that places.sqlite.
See "Creating a profile":
If the new profile works then you can transfer some files from an existing profile to the new profile, but be cautious not to copy corrupted files to avoid carrying over the problem.
I cannot create a working bookmarks json file. They save in my back up flash drive as 0 kb.
Can you export the bookmarks to an HTML file?
Bookmarks > Show All Bookmarks > Import & Backup > Export Bookmarks to HTML
That is fine as long as the old entries are not entries I need. How does FF 26 know what old and new entries are ?
There is a Added column that you can make visible in the Bookmarks Manager (Library) by right-clicking the header bar in the left pane (Views > Show Columns > Added).
Just attempted to export to an HTML file. It failed after saving about 30% of the file.
Try to do a check of the places.sqlite database with this extension:
I added the places maintenance add on, backed up my places.sqlite and executed the add on. No change. The program said most things were fine. It does not have good documentation.
Bottom line: I still cannot save json backups.
I tried running the places-maintenance addon and that did not seem to correct the issue.
I don't think it can be a random corruption of places.sqlite as I checked Firefox on my laptop as well as my desktop version and that has experienced exactly the same thing. The bookmarkbackups folder had a range of backups, as I haven't used it often recently, and it looks like the backups with the date in the title and data in them seemed to stop between 3/11/2013 and 10/11/2013, following which they seem to be the 0K backups with "undefined" at the end. I can't see that 2 seperate installations on 2 seperate systems could become corrupted in exactly the same way by accident, it must be something more systematic?
The backup I have of my profile is, unfortunately, later than this date. So I can't replace one with the other.
Hi Marco, perhaps the problem is not a spontaneous corruption on two systems, but a preexisting issue in the file that, due to changes in Firefox 24 or 25, suddenly became a problem? If you check the Troubleshooting Information page, Show Update History button, does it indicate whether you were running Firefox 24 or 25 in the period of 3 November to 10 November, or whether you were still running Firefox 23?
I have just checked and the automated bookmark backups seemed to start saving with no data after an update to Firefox 25.0 (20131025151332) around 3 November 2013. So that does seem significant, as you suggested.