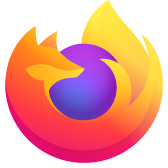 Location bar - suggest from history but history is empty. Still get suggestions.
FF 3.6.23 on Ubuntu 10.04. Under Preferences; Privacy; Location Bar I have selected When using the location bar, suggest: History. I have custom settings for History. I save Saved Passwords and Site Preferences. All other history is deleted on quit FF.
However, when I quit and restart FF and start to enter a location I am presented with a bunch of choices which appear to be OLD history (or bookmarks?). For example if I enter "v" I see a choice in the drop down list with the access for a VMWare web server which I decommissioned more than a year ago. I do not find a bookmark for this address.
As a test I moved the profile to another machine with same version of FF. I deleted ALL history. I still get suggestions in the location bar. It appears they may be coming from my bookmarks although I have told FF only to suggest from history.
Can this be fixed?
TIA,
Ken
FF 3.6.23 on Ubuntu 10.04. Under Preferences; Privacy; Location Bar I have selected When using the location bar, suggest: History. I have custom settings for History. I save Saved Passwords and Site Preferences. All other history is deleted on quit FF. However, when I quit and restart FF and start to enter a location I am presented with a bunch of choices which appear to be OLD history (or bookmarks?). For example if I enter "v" I see a choice in the drop down list with the access for a VMWare web server which I decommissioned more than a year ago. I do not find a bookmark for this address. As a test I moved the profile to another machine with same version of FF. I deleted ALL history. I still get suggestions in the location bar. It appears they may be coming from my bookmarks although I have told FF only to suggest from history. Can this be fixed? TIA, Ken