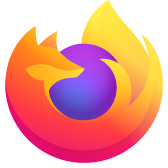 after latest update, getting script error: chrome://tavgp/content/libs/include.js:595 - what is this, internet takes 15 minutes to open
Since latest update, it is taking the internet 10 to 15 minutes to open. I get a script error each time Script: chrome://tavgp/contect/libs/include.js:595
Since latest update, it is taking the internet 10 to 15 minutes to open. I get a script error each time Script: chrome://tavgp/contect/libs/include.js:595
All Replies (1)
This issue is caused by an AVG (tavgp) extension.
---
Start Firefox in Diagnose Firefox issues using Troubleshoot Mode to check if one of the extensions is causing the problem (switch to the DEFAULT theme: Firefox (Tools) > Add-ons > Appearance/Themes).
Don't make any changes on the Safe mode start window.