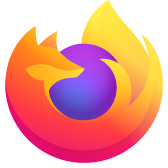 I recently upgraded Firefox 4. But I find this to be VERY VERY slow and all pages including this support page took ages to load. I want to switch back to earlier verion of Firefox. How do I do it?
Post upgrade of Firefox, all web pages are slow in loading. Most of them get broken
Post upgrade of Firefox, all web pages are slow in loading. Most of them get broken
All Replies (6)
If you want to downgrade to an older, secure version, Download Firefox v3.6.16 first of all and save it to your desktop.
Then go to Add/Remove Programs and remove Mozilla Firefox choosing to keep your existing bookmarks, customizations etc.
Then reboot and delete the Mozilla Firefox folder at this location: C:\Program File\Mozilla Firefox
Finally, run the installation file you downloaded earlier.
I updated to Firefox v4 on my wife's one-year old laptop with Windows 7 home premium and Symantec Norton 360 v4 security software. Previously she run 3.6.16 and everything worked well. With FF v4 EVERYTHING went unbelievable slow. All pages loaded several minutes if loaded at all. There was installed extensions Java Console 6.0.24 and Norton IPS. Norton Toolbar extension didn't want to install with FF 4. After half-day or so I decided to go back to Firefox 3.6. I remove Firefox 4 installation choosing to keep existing data (bookmarks etc.) and re-install FF 3.6. And now everything is running fine. So, in my opinion there must be a really critical bug or incompatibility in FF 4.
I had this same problem. Total run time before installing old version of firefox: less than 3 hours.
I'm so disappointed. This is my favorite browser and whatever they did completely ruined it. What is even more confusing is that I've had a couple of users install 4.0 and they love it. Very confusing to say the least...
Remove The Bing Bar!
I tried V4, and had this problem. Pages would randomly take a minute to load, or more - other ones loaded imediately.
I removed V4, completely, and reinstalled V3.6.17, but the problem persisted.
So it had to be some sort of add-on.
Evenutally, after much headscratching, I found that going to Control Panel-Add & Remove Programs, and removing the Bing Bar program cured the delays.
I have no idea where this software came from - whether it was automatically downloaded with V4, or whether someone else here downloaded it unwittingly, I can;t say.
But it causes the problem of pages taking ages to load.
Aren't you the smart one! Sure hope others stop back and find your answer. I'm reading a lot of complaints about FF4 being slow. I never had a problem with pages being slow to load. I was just frustrated with other changes they didn't bother to explain, like: the down arrow is gone from the Back/Fwd buttons and certain add-ons no longer work.