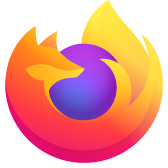 Firefox Developer Edition can't load the Udemy page at some random time
Hi, I use the Firefox Developer Edition for Windows Desktop (112.0b4 (64-bit) on daily basis. When I play the Udemy DRM content nothing goes wrong first and the browser loads the page well. But after some time passed I see that Firefox stops to load the page and the tab spinning infinitely. Pressing the realod button doesn't help. The only solution is to restart the browser. I use no-proxy setting. The refreshing of the browser didn't help either. I have configured the following options in the "about:config" but it didn't help as well: network.dns.disableIPv6 : true network.dns.disablePrefetch : true network.http.http3.enabled: false
Hi, I use the Firefox Developer Edition for Windows Desktop (112.0b4 (64-bit) on daily basis. When I play the Udemy DRM content nothing goes wrong first and the browser loads the page well. But after some time passed I see that Firefox stops to load the page and the tab spinning infinitely. Pressing the realod button doesn't help. The only solution is to restart the browser. I use no-proxy setting. The refreshing of the browser didn't help either. I have configured the following options in the "about:config" but it didn't help as well: network.dns.disableIPv6 : true network.dns.disablePrefetch : true network.http.http3.enabled: false
All Replies (6)
As I currently use the latest Developer Edition, the problem seems to get resolved in the version 112.0b9
Athraithe ag jonzn4SUSE ar
I also found this. see screenshot
As I said the problem seems to get gone in the 112.0b9 (64-bit) version of FDE . The problem with the audio cracking is still may be noticed randomly on the speed 1.75 and higher.
Athraithe ag Taras ar
Réiteach Roghnaithe
If the issue is resolved for you, mark this issue as resolved and have a nice day.