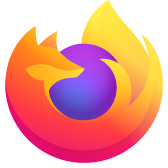 110.0.1 in not work but 109.0.1 in work properly
google sheets, open pdf and more note work in this version of firefox
google sheets, open pdf and more note work in this version of firefox
All Replies (2)
Actually, there is a new version of Firefox out today, Firefox 111. I don't know whether it has any fixes relevant to the problems you are seeing -- it's difficult to tell from blank pages why they are blank.
You could check for updates and see whether it makes any difference: Update Firefox to the latest release.
Any relevant-looking messages about this issue in the Web Console or Browser Console ?