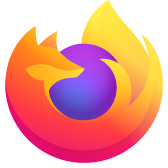 Firefox keeps crashing upon startup (in safe mode; after reinstallation)
Firefox often crashes when I start it. I have tried reinstalling firefox clean (also removing the profile folder). The crashes also happen in troubleshooting mode. After several reopening/crashes, Firefox may be successfully opened (even in normal mode).
It's the latest Firefox. I am on Windows 11 22H2. NVidia driver also just updated to latest.
Some submitted crash reports: bp-b1d488c1-66a3-4068-9b07-6f5490221213 & bp-b872a4e0-28d2-4491-889c-0e65e0221213
Cheers
Firefox often crashes when I start it. I have tried reinstalling firefox clean (also removing the profile folder). The crashes also happen in troubleshooting mode. After several reopening/crashes, Firefox may be successfully opened (even in normal mode). It's the latest Firefox. I am on Windows 11 22H2. NVidia driver also just updated to latest. Some submitted crash reports: bp-b1d488c1-66a3-4068-9b07-6f5490221213 & bp-b872a4e0-28d2-4491-889c-0e65e0221213 Cheers