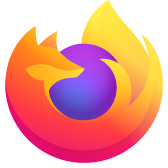 How to stop User Profile screen from blocking FF Startup
Starting today, on my W10 system, my FF startup is being blocked by a User Profile overlay requiring the creation of my User Profile. This overlay remains in place permanently until I enter a "name" for my about-to-be-created profile. However, upon entering a "name", the overlay and FF app both terminate immediately.
This repeats every time I try starting FF (as Administer) and encounter the User Profile overlay.
I am left wondering if this overlay is malicious on some other systems where security detection is absence?
This User Profile requirement has never been required before (10yrs). Maybe a FF update was auto installed in the last 36 hrs. I checked for pending updates / corrections but only found details of a new Beta version available.
I have a Win10 Restore Point dated 12-7-22 which I could apply. Can I assume FF components (from before this glitch) would be recovered from Restoring this system recovery file?
Appreciating an plausible suggestions, Aiden.C
PS Would've added an image but this interface(?) doesn't accept PDF files,
Starting today, on my W10 system, my FF startup is being blocked by a User Profile overlay requiring the creation of my User Profile. This overlay remains in place permanently until I enter a "name" for my about-to-be-created profile. However, upon entering a "name", the overlay and FF app both terminate immediately. This repeats every time I try starting FF (as Administer) and encounter the User Profile overlay. I am left wondering if this overlay is malicious on some other systems where security detection is absence? This User Profile requirement has never been required before (10yrs). Maybe a FF update was auto installed in the last 36 hrs. I checked for pending updates / corrections but only found details of a new Beta version available. I have a Win10 Restore Point dated 12-7-22 which I could apply. Can I assume FF components (from before this glitch) would be recovered from Restoring this system recovery file? Appreciating an plausible suggestions, Aiden.C PS Would've added an image but this interface(?) doesn't accept PDF files,