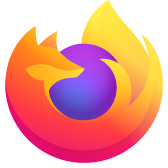 Firefox blank screen, will not open tabs, installer crashes
Windows 10 machine, latest version of Firefox
Firefox functionality begin blocked. Screens showing up blank. New tabs do not open, even going to settings does not open a tab
URL do not show as loading
Other browsers (Edge, Chrome) are fine
Firefox was working until Microsoft windows update about a month ago.
Tried full uninstall, directory deletion and remvoed Mozilla from the registry.
Installer fails.
I had to log off the domain and use admin local account to reinstall. When not on domain Firefox works fine
Log into the domain and Firefox issues as noted above.
Microsoft FW rules checked. Other browsers are working so not a network or service block.
Only affects Firefox
Windows 10 machine, latest version of Firefox Firefox functionality begin blocked. Screens showing up blank. New tabs do not open, even going to settings does not open a tab URL do not show as loading Other browsers (Edge, Chrome) are fine Firefox was working until Microsoft windows update about a month ago. Tried full uninstall, directory deletion and remvoed Mozilla from the registry. Installer fails. I had to log off the domain and use admin local account to reinstall. When not on domain Firefox works fine Log into the domain and Firefox issues as noted above. Microsoft FW rules checked. Other browsers are working so not a network or service block. Only affects Firefox