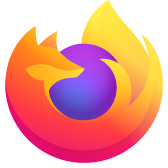 Credit card numbers repeatedly stop working
I've been dealing with this same problem repeatedly for over 2 years now. It appears to be what a number of threads appear to address, but their solutions don't really work. For example, this one: https://support.mozilla.org/en-US/questions/1360287
Problem: I enter a credit card number I'd like Firefox to remember. It works once--the first time after I enter it. Then in the future, I try to use it again. I get the option to use it from a dropdown autofill menu (it shows the cards I've used in the past, including the card's number as x's except the final number: like xxxx xxxx xxxx 1837. I select one, but it doesn't fill in the box with the number. I can try to select it with the mouse, the tab key, etc. but nothing results in it filling the box, despite the fact that it appears to have the number there (as evidenced by the xxxx 1837 number, the address, my name, the expiration, etc.).
I decide to reenter it. It works again that time, but then stops working shortly there after (a few weeks later).
My system is firefox for Linux 107.0 (64-bit) " Firefox Release November 15, 2022.
I can also confirm that I've followed the support suggestions to double check the about:config info: extensions.formautofill.creditCards.available extensions.formautofill.creditCards.enabled
(Some of the "solutions" I've used in the past have focused on other options.) Most recently I double checked that one, but all the about:config options I can find on credit cards have the options selected that it would appear they would need to work correctly. (See image below)

None of this seems to work; it's pretty annoying to see people "think" they solve the problem, but their "fix" only works for one use.
So I have some questions: -Could this be specific to the Linux version of Firefox? -Could it be that since I run Arch Linux (with frequent updates) something that updates repeatedly 'resets' some portion of the credit card info? (Would it still show "xxxx xxxx xxxx 1837" and the right expiration, address, etc. if it were reset by something?) -Could it have something to do with Firefox's sync? I use this same firefox account on 3 devices, even though 90% of my time is on my desktop Linux system
I've been dealing with this same problem repeatedly for over 2 years now. It appears to be what a number of threads ''appear'' to address, but their solutions don't really work. For example, this one: https://support.mozilla.org/en-US/questions/1360287 Problem: I enter a credit card number I'd like Firefox to remember. It works once--the first time after I enter it. Then in the future, I try to use it again. I get the option to use it from a dropdown autofill menu (it shows the cards I've used in the past, including the card's number as x's except the final number: like xxxx xxxx xxxx 1837. I select one, but it doesn't fill in the box with the number. I can try to select it with the mouse, the tab key, etc. but nothing results in it filling the box, despite the fact that it appears to have the number there (as evidenced by the xxxx 1837 number, the address, my name, the expiration, etc.). I decide to reenter it. It works again that time, but then stops working shortly there after (a few weeks later). My system is firefox for Linux 107.0 (64-bit) " Firefox Release November 15, 2022. I can also confirm that I've followed the support suggestions to double check the about:config info: extensions.formautofill.creditCards.available extensions.formautofill.creditCards.enabled (Some of the "solutions" I've used in the past have focused on other options.) Most recently I double checked that one, but all the about:config options I can find on credit cards have the options selected that it would appear they would need to work correctly. (See image below) None of this seems to work; it's pretty annoying to see people "think" they solve the problem, but their "fix" only works for one use. So I have some questions: -Could this be specific to the Linux version of Firefox? -Could it be that since I run Arch Linux (with frequent updates) something that updates repeatedly 'resets' some portion of the credit card info? (Would it still show "xxxx xxxx xxxx 1837" and the right expiration, address, etc. if it were reset by something?) -Could it have something to do with Firefox's sync? I use this same firefox account on 3 devices, even though 90% of my time is on my desktop Linux system
All Replies (1)
Athraithe ag jonzn4SUSE ar