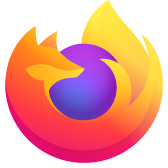 I cannot login to my account on a secured connection site
I cannot login to an important account on a secured connection site. The last time I logged-in successfully was in late May 2022. Later attempts, starting in July, all failed. I then proceeded to trouble shoot by clearing the History's cookies, cache, Browsing and downloaded history, followed by deleting Site cookies and Site data. I ensured JavaScript, Cookies and third Party Cookies were enabled. The above steps did not fix the problem. I further checked that the CPU time & Zone was correct and I ran a Norton Security full system drive scan. I also Refreshed Firefox and reinstalled Firefox (I did not clear any Firefox related App Data profiles in Windows. Using the Edge Browser did not help. The Internet security options TLS 1.1 to TLS 1.3 boxes were all selected. There were no errors reported when accessing the site. The above steps did not fix the problem. To further investigate the problem, I clicked on the site lock icon next to the address field which showed the correct site information followed by another lock icon and the clause that the "Connection is secure. I then clicked on the adjacent > arrow, which opened a new dialog box displaying another lock icon followed by "You are securely connected to this site" and "Verified by: "Sample Ca2" certificate. I then clicked on the "More info" to open the "Page Info window" (Note: you can use the Firefox Browser Menu/Tools/Page info for the same results. At the top of the Page info window it displays the following four tabs: General, Media, Permission and the Security tabs. Clicking on the Security tab it displays the "View Certificate bar" amongst other things like Password etc., to view the site Certificate, which, in my case, was valid until 17 March 2023 23. 59. 59 GMT. Everything looked ok to me. I am using a desktop PC and the latest Firefox Version (103.0.2) and Windows 10 Home(x64) Version 21H2 (OS Build 1944.1899). I then called the site personnel and explained my problem of login-in. They told me that there were no problems with the account. They suggested I try to connect to the account using
a cell phone, which I did, and I had no problem connecting to the Account.

I deeply appreciate receiving anyone's assistance. Thank you.
Danny 2022-08-14
I cannot login to an important account on a secured connection site. The last time I logged-in successfully was in late May 2022. Later attempts, starting in July, all failed. I then proceeded to trouble shoot by clearing the History's cookies, cache, Browsing and downloaded history, followed by deleting Site cookies and Site data. I ensured JavaScript, Cookies and third Party Cookies were enabled. The above steps did not fix the problem. I further checked that the CPU time & Zone was correct and I ran a Norton Security full system drive scan. I also Refreshed Firefox and reinstalled Firefox (I did not clear any Firefox related App Data profiles in Windows. Using the Edge Browser did not help. The Internet security options TLS 1.1 to TLS 1.3 boxes were all selected. There were no errors reported when accessing the site. The above steps did not fix the problem. To further investigate the problem, I clicked on the site lock icon next to the address field which showed the correct site information followed by another lock icon and the clause that the "Connection is secure. I then clicked on the adjacent > arrow, which opened a new dialog box displaying another lock icon followed by "You are securely connected to this site" and "Verified by: "Sample Ca2" certificate. I then clicked on the "More info" to open the "Page Info window" (Note: you can use the Firefox Browser Menu/Tools/Page info for the same results. At the top of the Page info window it displays the following four tabs: General, Media, Permission and the Security tabs. Clicking on the Security tab it displays the "View Certificate bar" amongst other things like Password etc., to view the site Certificate, which, in my case, was valid until 17 March 2023 23. 59. 59 GMT. Everything looked ok to me. I am using a desktop PC and the latest Firefox Version (103.0.2) and Windows 10 Home(x64) Version 21H2 (OS Build 1944.1899). I then called the site personnel and explained my problem of login-in. They told me that there were no problems with the account. They suggested I try to connect to the account using a cell phone, which I did, and I had no problem connecting to the Account. I deeply appreciate receiving anyone's assistance. Thank you. Danny 2022-08-14
All Replies (4)
Thanks RobertJ for the quick reply.
When one does a Refresh (as you can see from my report) of the Firefox Browser, you lose all the extensions. In addition, prior to the refresh, I disabled all my extensions one by one to make sure they were not the culprit. P.S. I did not know that performing a Refresh, you lost all your extensions. I learned the hard way!
Danny