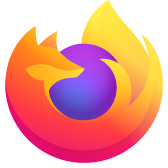 Bookmarks
Why can't I get into CIBC online banking?
Why can't I get into CIBC online banking?
All Replies (3)
Hi, can you describe the problem in more detail? What happens when you try to get into the site?
Server not found
Secure connection error (please copy/paste the details from the page)
Log in error message
Log in just cycles back to login
After login, the next page says you're not logged in
Something else
Hopefully this will allow us to provide solutions or at least suggested next steps.
Something else. It just will not log in.
Does it say you used the wrong user name and password, or does it act like you didn't even try?
If this problem just started recently:
Firefox recently rolled out "Total Cookie Protection" to more users. This limits how sites can use "third party" cookies, meaning cookies from different websites than the one you see in the address bar. If your bank shuffles you between multiple different servers (you see very different web addresses during login) then you might not get logged in on all of the related sites due to cookie isolation.
You can make exceptions to this feature when needed, using the "Enhanced Tracking Protection" shield icon at the left end of the address bar, next to the lock. More info in the following articles: