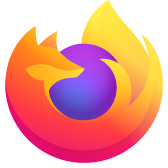 PLEASE HELP ME PLEASE, I AM TOTALLY LOST ON THIS SUPPORT SITE
helloi i create posts trying desperately to get help but i have no idea where to navigate to them i cant seem them anywhere i find this site so confusing i am already so upset over something i am trying so desperately to understand how this works, all i want is help please somone please
helloi i create posts trying desperately to get help but i have no idea where to navigate to them i cant seem them anywhere i find this site so confusing i am already so upset over something i am trying so desperately to understand how this works, all i want is help please somone please
All Replies (6)
hello can somone please help me????
i got a reply from one of my posts in my email but i have no idea where to navigate back to the post i made , there is no link in the email to direct me there

in the email all i see is a green button to say its solved i cant get back into the post to reply to the person i dont know where to navigate in the site
the person in the email who replied was "Dropa" Dropa can you see me in here? thankyou for your response but i cant find that post anywhere anymore i click help here and click firefox and i dose see any of my posts
can i tag you here like @Dropa ?
can somone please help me i recived an email saying that somone replied to a questioj i asked here on the website but there are no links in the email to take me to the post i have tried and tried again and again and again to navige and find it on the site but i cant find it anwhere
Hi
I am going to close this thread as it appears to be a duplicate of: