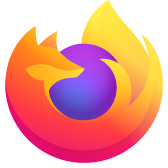 cloudflare error 526
when I start firefox I get a cloudflare error 526 and none of my previous tabs are there
when I start firefox I get a cloudflare error 526 and none of my previous tabs are there
All Replies (12)
this seems like an obvious blow off answer, I did not change any security on my system, so why would this suddenly come up?
What do you have set here? see screenshot
Athraithe ag jonzn4SUSE ar
I do not see a screenshot?
Okay. Did you try safe mode?
This forum upload process has issues daily. smh ;-/
I have use system proxy, is that the prob?
Can you show what you have set there?
I set it to match the screenshot you sent
What happened... Issue resolved? What security software are you running?
Réiteach Roghnaithe
Thank you very much, that seems to fixed it
Look special K... My answer was the solution not yours. LMAO Good night.