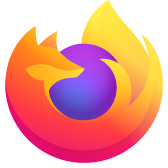 Links leading to attachments opening in the same tab
Hi there!
As of the last update, when trying to open a link with CTRL/SHIFT pressed that would lead to an attachment being opened, that attachment opens in the same tab thus losing the previous link.
e.g. what trying to download a PDF in the web version of WhatsApp, the PDF replaces the WhatsApp tab, it doesn't open in a new tab, regardless of me trying to do so via CTRL+click.
Scoured the internet for a fix but didn't really get anything of sorts. Would appreciate one tremendously!
Firefox: 98.0.1 Windows: 10
Thanks, Razvan
Hi there! As of the last update, when trying to open a link with CTRL/SHIFT pressed that would lead to an attachment being opened, that attachment opens in the same tab thus losing the previous link. e.g. what trying to download a PDF in the web version of WhatsApp, the PDF replaces the WhatsApp tab, it doesn't open in a new tab, regardless of me trying to do so via CTRL+click. Scoured the internet for a fix but didn't really get anything of sorts. Would appreciate one tremendously! Firefox: 98.0.1 Windows: 10 Thanks, Razvan