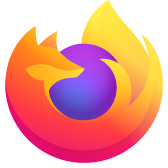 Thumbnails won't load on facebook + slow scroll
I have noticed this mostly while browsing facebook, but can happen in more websites. I cannot recall which at the moment.
When ever I browse for more than a few minutes, and in the process also open new tabs of facebook (different groups and posts), after a while, images won't load (screenshot attached).
This can be fixed by exiting and relaunching the firefox browser. Or, it can be fixed by itself if I refresh some times, or maybe after a few minutes of me not browsing facebook.
I have tried disabling the ad-block software for the site, as well as disabling firefox enhanced tracking protection - and then refreshing. There was no change. Also, I use the Multi Firefox Account Container, and I tried opening facebook tab in "no container" but it will still open in the facebook container (I still see the colored line no top), so I am not sure if that can fix it.
Another issue I experience, is while scrolling - the more I scroll down and see more posts, the slower and more sluggish facebook gets. I do not remember this being an issue a while ago.
If you need more information, let me know
I have noticed this mostly while browsing facebook, but can happen in more websites. I cannot recall which at the moment. When ever I browse for more than a few minutes, and in the process also open new tabs of facebook (different groups and posts), after a while, images won't load (screenshot attached). This can be fixed by exiting and relaunching the firefox browser. Or, it can be fixed by itself if I refresh some times, or maybe after a few minutes of me not browsing facebook. I have tried disabling the ad-block software for the site, as well as disabling firefox enhanced tracking protection - and then refreshing. There was no change. Also, I use the Multi Firefox Account Container, and I tried opening facebook tab in "no container" but it will still open in the facebook container (I still see the colored line no top), so I am not sure if that can fix it. Another issue I experience, is while scrolling - the more I scroll down and see more posts, the slower and more sluggish facebook gets. I do not remember this being an issue a while ago. If you need more information, let me know
All Replies (1)