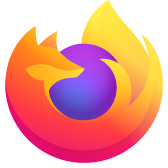 Installing latest update on a Mac with 12.0.1 OS
When I try to download the new version it says it wants to install something called helper and asks for my logon credentials. When I put them in they are rejected. So I can't update the program. I also tried deleting older versions, but it also asked for my logon credentials. I know my info is correct because I just reset my password
When I try to download the new version it says it wants to install something called helper and asks for my logon credentials. When I put them in they are rejected. So I can't update the program. I also tried deleting older versions, but it also asked for my logon credentials. I know my info is correct because I just reset my password
All Replies (3)
Hi Patti, are you using the built-in updater or are you downloading from the web? Here are the two articles that come to mind for these functions:
Also, the OS number usually starts with 10. Do you mean 10.12 (Sierra)? That version should still be able to load the latest Firefox. Older versions, such as 10.11 (El Capitan), can no longer install the latest Firefox.
Mac OS 12 (Monterey) is the latest OS version for devices with Apple silicon M1 processor. The forum identified you as 10.16, so it is likely that you are using Monterey.
If you need to enter a password then this is likely about the OS Password (Touch ID) and not a Firefox password.
If there is a problem with updating or with the permissions then best is to download the full version and trash the currently installed Firefox application to do a clean reinstall.
Download a new copy of the Firefox application and save the Disk Image file to the desktop Firefox 95.0.2:
trash the currently installed Firefox application (open the Applications folder in the Finder and drag the Firefox application to the Trash) to do a clean reinstall
install the new version that you have downloaded
Your personal data like bookmarks is stored in the Firefox profile folder, so you won't lose personal data when you reinstall or update Firefox, but make sure NOT to remove personal data when you uninstall Firefox as that will remove all Firefox profile folders and you lose your personal data.