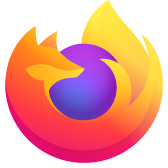 A site address I have used regularly no longer opens with Firefox, I get the message that the page does not exist. When I try it using Chrome (boo) the site opens immediately. All my other sites open in Firefox..
All Replies (10)
Please provide a public link (no password) that we can check out. No Personal Information Please !

It's possible the page address was changed. Start from the websites main page and work your way to what you want.
The address hasn't changed (it has been confirmed by the site owner - RootsMagic) RotsMagic can open the site at the address Chrome opens the site at the address But Firefox insists the page does not exist. The path to the file name opens ok in Firefox, but will not open the file, saying it doesn't exist.

This is the link: https://sites.rootsmagic.com/Bateman-Capstick/
I get the same thing in Firefox and Chrome. see screenshoot
Do you use a bookmark or are you starting with the main (home) page of this website?
If you use a bookmark to access a specific page then instead navigate to this page starting with the main page or with the sign in page in case there is a problem with this bookmark.
I tried using Microsoft Edge and Internet Explorer. Got the same message.
@Cor-el: it doesn't matter how I try to open it )eg. bookmark / main site, then drill down / link provided yesterday by site owner) - it is always the same failure.
@FredMcD & @Johnzn..: So it's not just me?? Or is it something specificallty and mysteriously 'tagged' to this particularl site?
Réiteach Roghnaithe
You need to ask the site owner, but I think the message says it all. https://rootsmagic.com/Contact/ Just walking the url back(I use Uppity) takes me to a login page. Doesn't appear to be a browser issue, just something that was there is no longer there.
Athraithe ag jonzn4SUSE ar
I am the original poster of this problem. Thank you for all suggestions. Purely by chance I discovered that the problem is one of which Firefox do not seem to be aware. The site in question is not https. I had https-Only Mode turned on, with the site in question listed as an Exception (i.e. the 2nd of the 3 radio button options. A sensible choice it seems to me. That's all very well, BUT Firefox only allows access if https-Only Mode is turned off ENTIRELY, but not when it is turned off with the site tagged as an Exception. The site owner confirmed this apparent Firefox aberration after experimentation.
I discovered this when the same problem arose with a second site I have as an exception.
As a follow-up observation: it seems utterly impossible to communicate in any way with Firefox, other than through this indirect forum. I am seriously disappointed with Firefox (whom I otherwise wish to support). Am now considering adopting another browser.
It works for me in HTTPS-Only mode if I create an exception for http://sites.rootsmagic.com via "Settings -> Privacy & Security -> HTTPS-Only Mode".
You may have to use "Forget About This Site".
You can remove all data stored in Firefox for a specific domain via "Forget About This Site" in the right-click context menu of an history entry ("History -> Show All History" or "View -> Sidebar -> History").
Using "Forget About This Site" will remove all data stored in Firefox for this domain like history and cookies and passwords and exceptions and cache, so be cautious. If you have a password or other data for that domain that you do not want to lose then make sure to backup this data or make a note.
You can't recover from this 'forget' unless you have a backup of involved files.
If you revisit a 'forgotten' website then data for that website will be saved once again.
Athraithe ag cor-el ar