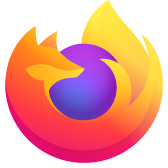 context menu
How can I stop context menu from opening up randomly
How can I stop context menu from opening up randomly
All Replies (13)
Can you give an example of where the context menu opens up? Is this on web pages as you are browsing, or on toolbar buttons, tabs, etc.?
If you are using a touchpad, sometimes there may be regions of the pad that are considered to be the same as a right-click. Not sure whether your computer has settings for that.
I would get the menu pop up on web pages
I have tried troubleshooting mode Refresh and reinstall. I still have the context menu still pops up randomly
Do you have a mouse and a mouse pad? Open the pad settings and disable it (when a mouse is detected)<available in some systems>
I am running a ASUS desktop pc. The computer is only 2 wks. old. I installed firefox. I refreshed it. Reinstalled it and went through the troubleshooting. Nothing has worked.
Does this also happen in other software on the device, such as office software?
I have noticed the context menu also when I was checking my mail.
The menu pop up several times will checking the mail
Use these links to create a new profile. Use this new profile as is. Is the problem still there?
https://support.mozilla.org/en-US/kb/how-run-firefox-when-profile-missing-inaccessible
http://kb.mozillazine.org/Profile_folder_-_Firefox#Navigating_to_the_profile_folder
https://support.mozilla.org/en-US/kb/profile-manager-create-and-remove-firefox-profiles
https://support.mozilla.org/en-US/kb/back-and-restore-information-firefox-profiles

Type about:profiles<enter> in the address bar.
There is no change. The menu pop up 3 times in an hour, after creating a new profile.
What's your computer system and Firefox version?
I called for more help.
A post was flagged as Solved Problem. If the problem is not solved, please remove that flag. If you don't, others that can help may not read this post.
Go to that message, and use the Undo link to its right.