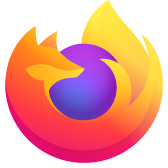 ive just lost all my tabs and settings repeatedly
since yr last update i have lost all my tabs, settings, and pinned tabs, what is happening can you help me stabilize this and i can not get any o\lfd them back from history as every time i open firefox, a second window opens and then keep cycling thru all the pasty websites i have visited and i cant stop it
since yr last update i have lost all my tabs, settings, and pinned tabs, what is happening can you help me stabilize this and i can not get any o\lfd them back from history as every time i open firefox, a second window opens and then keep cycling thru all the pasty websites i have visited and i cant stop it
All Replies (13)
Sometimes when the browser thinks there is a problem with the profile, it will create a new one.
Look on your desktop. Do you see a folder called; Old Firefox? Look inside. Look for the folder with the latest creation date.
https://support.mozilla.org/en-US/kb/recovering-important-data-from-an-old-profile
https://support.mozilla.org/en-US/kb/back-and-restore-information-firefox-profiles
https://support.mozilla.org/en-US/kb/how-run-firefox-when-profile-missing-inaccessible

https://support.mozilla.org/en-US/kb/recover-user-data-missing-after-firefox-update
https://support.mozilla.org/en-US/kb/how-run-firefox-when-profile-missing-inaccessible
http://kb.mozillazine.org/Profile_folder_-_Firefox#Navigating_to_the_profile_folder
https://support.mozilla.org/en-US/kb/profile-manager-create-and-remove-firefox-profiles
https://support.mozilla.org/en-US/kb/back-and-restore-information-firefox-profiles

Type about:profiles<enter> in the address bar. How many profiles are listed? How many should be there? Also, open the profile folder in your file explorer.

https://support.mozilla.org/en-US/kb/recover-user-data-missing-after-firefox-update
Hey guys, thanks for yr advice i really appreciate it. I have checked my profile and there was just my 1 profile and it looked correct. i rebooted and opened Firefox 92.0.1 again, but the lost tabs pinned and otherwise did not reappear. do i have just started again fresh.
I will keep an eye on it as i go along,i have also check disc'ed all my drives, ran windows "sfc /scannow" defragged, ran antivirus several times, windows and my own, cleared all caches, updated any and all apps and any extensions i have.
Thanks for all of yr time.
cheers Kevin
You may have corrupt sessionstore [v56] sessionstore.jsonlz4 file(s). Delete all sessionstore* files and the sessionstore-backups folder.
Don't delete the files if you need to rescue any data from them, just move them out of the profile folder to some location where Firefox doesn't look for them. You can try to read out their contents using this tool: https://www.jeffersonscher.com/res/scrounger.html

Type about:support<enter> in the address bar.
Under the page logo on the left side, you will see Application Basics. Under this find Profile Folder. To its right press the button Show Folder. This will open your file browser to the current Firefox profile. Now Close Firefox.
Windows: Show Folder; Linux: Open Directory; Mac: Show in Finder
Linux: Under the page logo on the left side, you will see Application Basics. Under this find Profile Directory. To its right press the button Open Directory.
Locate the above file. Then rename or delete it. Restart Firefox.
Hey FredMcD, thanks ill go and try that now and report back. cheers kev
Hey Guys, I just wanted to pop in and update you, and let you know I deleted the sessions folder and I am working my way thru the Windows Device folder as I have found a few yellow exclamation marks on drivers that have to be corrected and I should have that completed today. The reason I also checked there is because Windows Explorer has also been unstable, hanging and crashing as well, so I want to make sure that is fully updated and correct.
My hardware is also young as this computer is only 2 yrs old, and quality components and custom built and has been very stable since. I am not sure how important that is to my situation but just letting you know.
Firefox: 1- Do you think I should create a brand new Profile on Firefox and start fresh or continue with the current profile I have. When I checked there is still only the one profile showing up in my profile list.
2- Also I did try and read the crashed Firefox tabs in that app Scrounger you sent me and i managed to read some snippets and Yes they were the exact crashed Tabs that I have open each time.
Thanks again for yr help, I would be totally lost otherwise and ill see you in a couple of days
Cheers Kevin Borg
Go ahead and create a new profile. Use it 'as is.' If the problem is gone, then we can copy parts of the old profile to it.
Hey Fred,
Great to hear from you again, and thanks, you are very much appreciated.
Ok, update, I think I will create a new fresh profile now I've heard from you because, before I closed last night I reset my Firefox settings to make sure that Always open previous session was set so that today Firefox would open up with my Tabs from yesterday, and of course with my luck lately it did not. So something must be wrong because in the past it always obeyed those types of settings.
Also today I learnt something really cool and new, for me about Firefox, from a video by Michael Tunnell, (TuxDigital) that I didn't even know existed, and that's "Multi-Account Containers".
As I understand it I can select each Tab I have open in my current session today and asign them into a Container I called "Yesterday," so that means if Firefox looses all Tabs again tonight, I can just click my Yesterdays Container and all my today's Tabs will be in there inside, so I am then Protected, have I got that right? At least until I get to the bottom of what is really going on.
Like I mentioned I have never had this much drama not only with Firefox, but all over, I can't even open Chrome, I also lost all my Speed Dials, lots of them which I rely on so much, exactly like the name suggests a speed dial, to see and file all the sites I use, Amazom, Firefox, Banks, etc you know, from Ever Helper/Nimbus.
So now after learning about Containers I might even be able to not need something like speed dials again, because it always worries me, having too many extensions as I feel it could bloat my Firefox, just like extra programs and apps has already done to my Windows 10, especially "explorer"., I mean I have never seen explorer this slow in my life, I takes forever just to display my Drives, Folders and Files, and I haven't even clicked on a folder yet, i mean it's slower than dry snail, it's so bad, I actually went and bought a completely new explorer today out of pure frustration called "Directory Opus 12" I think they call it "Dopus" for short.
I have never ever seen my drives, folders and files open up so fast, I can click around, display the thumbnails, it's like instant almost, and I don't understand why Windows explorer just can't do that, anyway Fred, that's my rant for today, and I have kept you way too long already as it is.
Thanks again Fred, and the last quick thing I might add, is it's dawning on me after so many days of this, that I might just have to bite the bullet and do a new full install of Windows 10 again, fresh, clean and then Firefox will have a clean slate to start with. Because I don't like to do things half heartedly to be honest and I have been feeling that way for a couple of days.
Anyway Im off, and I'll report back in a day or so, take care and all the best Cheers Kev
Hey Fred, sorry I havent been in I have been trying to fix firefox and I have updated all my drivers but I am still having Firefox crashes, and everytime I open FF up again all my Tabs and Pinned Tabs are also missing each time.
1 - I have attached images of my actual firefox account name and acc in settings and then i also included a screenshot of my firefox profiles and there is 5 of them which I thought there should only be my single one.
2 - Another thing that happens, when I open Firefox up, when I look down at my task bar, there are a couple of Firefox thumbnails open, 1 for the current Firefox Session and another one next to it of another Firefox thumbnail that is cycling thru all my old pages I have browsed in the past. I try and close the second one down but it just keeps popping up gain straight away.
So I am just at a total loss as what to do next, and I really don't want to use another browser as I have been with Firefox since the beginning of time if you know what I mean. I have completely uninstalled it, reinstalled it, reset it, disable any extension that could be causing it and I just don't know what else to do. I am running Windows 10, I am all approved and ready to update to W11 from the latest Microsoft update message, so my pc is secure, I run AVG anti virus every day and its always on in the background for monitoring. I don't have any malware or viruses. I have also defragged all my drivers, cleared all my history and caches, uninstalled all my drivers and reinstalled.
I don't know what else to do Fred and who else to call.
Thanks for any help you can offer
Cheers Kevin Borg
Did you create another profile?
Kevin Borg said
. . . . but I am still having Firefox crashes
In the address bar, type about:crashes<enter>. Note: If any reports do not have BP- in front of the numbers/letters, click it to submit them.
The crash report is several pages of data. We need the report numbers to see the whole report.
Using your mouse, mark the most recent 7 - 10 Submitted crash reports, and copy them. Now go to the reply box and paste them in.
Please, Do not post a screenshot ! !

For more help on crash reports, see; https://support.mozilla.org/en-US/kb/firefox-crashes-asking-support
You can lose open tabs if you use "Clear history when Firefox closes" to clear the browsing history.
---
In case you use "Clear history when Firefox closes" or otherwise clear history.
do not clear the Browsing History
Settings -> Privacy & Security
Firefox will: "Use custom settings for history":
[X] "Clear history when Firefox closes" -> Settings
clearing "Site Preferences" clears exceptions for cookies, images, pop-up windows, and software installation and exceptions for passwords and other website specific data
clearing "Cookies" will remove all cookies including cookies with an allow exception you may want to keep