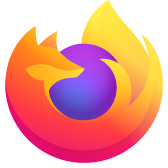 Can you add the keyword 'firefox' to the User Agent of Ipad FireFox?
Hello I'm working at Imperva which is a security company. One of our product is Web Application Firewall. In this product one of our feature is to identify the application that is used when sending request to a web service. This may help our customer to set FireFox request as legit. One of the attribute that helps us doing it is the request header User Agent. We have found that FireFox which is installed on Ipad generate the following User Agent without the keyword 'firefox' (while Desktop FireFox and IPhone firefox does) Mozilla/5.0 (Macintosh; Intel Mac OS X 10_15_4) AppleWebKit/605.1.15 (KHTML, like Gecko) Version/13.1 Safari/605.1.15 (Note that this User Agent ) Because the User Agent is very similar to Macbook Safari application, we can't classify FireFox on Ipad.
Is there any reason why this is the implementation? Can you update the User Agent in the next version in order the security product will be classify it?
Avidan avidanr@imperva.com
Hello I'm working at Imperva which is a security company. One of our product is Web Application Firewall. In this product one of our feature is to identify the application that is used when sending request to a web service. This may help our customer to set FireFox request as legit. One of the attribute that helps us doing it is the request header User Agent. We have found that FireFox which is installed on Ipad generate the following User Agent without the keyword 'firefox' (while Desktop FireFox and IPhone firefox does) '''Mozilla/5.0 (Macintosh; Intel Mac OS X 10_15_4) AppleWebKit/605.1.15 (KHTML, like Gecko) Version/13.1 Safari/605.1.15''' (Note that this User Agent ) Because the User Agent is very similar to Macbook Safari application, we can't classify FireFox on Ipad. Is there any reason why this is the implementation? Can you update the User Agent in the next version in order the security product will be classify it? Avidan avidanr@imperva.com
All Replies (1)
According to Wikipedia article on Firefox_for_iOS, "Apple's policies require all iOS apps that browse the web to use the built-in WebKit rendering framework and WebKit JavaScript, so using Gecko is not possible".
In other words, no this is not possible. You could implement a blacklist for web crawlers using user agent strings and then for everything else use multi factor authentication or a javascript hcaptcha to verify that the user is more probably not a bot.