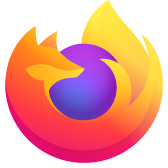 Firefox won't accept primary password
Tried to open my email <myxfinity.com>. After installing Password Robo___ (can't remember name of extension); told to create "Primary Password." Followed instructions, created easily remembered phrase + symbol & registered. Now when I try to edit old myxifinity login, asked for Primary Password. Entered what I just created, & won't accept it. "Please enter Primary Password." Now can't access email, which worked just fine before activating Password Robo(whatever). PC dead for a week, repaired yesterday, just accessed successfully this AM, one biz turned down THREE credit card charges. Android hacked into last week, Lively CS gave me wrong instructions to reboot in Safe Mode; ditto Googling "Restart Android in Safe Mode." Scammers put malware on my phone--can only run in Safe mode, in which no apps/no texts, no access to internet. PLEASE help!! TIA
Tried to open my email <myxfinity.com>. After installing Password Robo___ (can't remember name of extension); told to create "Primary Password." Followed instructions, created easily remembered phrase + symbol & registered. Now when I try to edit old myxifinity login, asked for Primary Password. Entered what I just created, & won't accept it. "Please enter Primary Password." Now can't access email, which worked just fine before activating Password Robo(whatever). PC dead for a week, repaired yesterday, just accessed successfully this AM, one biz turned down THREE credit card charges. Android hacked into last week, Lively CS gave me wrong instructions to reboot in Safe Mode; ditto Googling "Restart Android in Safe Mode." Scammers put malware on my phone--can only run in Safe mode, in which no apps/no texts, no access to internet. PLEASE help!! TIA
All Replies (1)
Quote: Password Robo___ (can't remember name of extension); told to create "Primary Password." Followed instructions, created easily remembered phrase + symbol & registered.
Was that a primary password for RoboForm or the primary password for Firefox Lockwise since what you wrote suggests that this isn't about the Firefox Lockwise password manager ?
RoboForm is an external Password Manager (seems to be working with an online account) and works independent of Firefox, so you would have to (re)install RoboForm and its login database to be able to access those logins. The troubleshooting information you supplied shows RoboForm as installed and enabled. You would have to contact RoboForm for support if you have a problem with its extension.