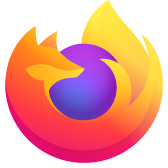 Java Applet Plug-in (Mac OS)
How to add Java Applet Plug-in (Mac OS)
How to add Java Applet Plug-in (Mac OS)
All Replies (3)
We don't support Java Applets since years.
Websites need to use Java Web Start (i.e. send a special XML file as application/x-java-jnlp-file) to launch a Java application in an external standalone window and can no longer use an applet to open a Java application embedded in a web page.
A Java Web Start JNLP file is basically a XML file that the server sends as application/x-java-jnlp-file and that is opened by the default application for this MIME type (Java Web Start). Java then handles everything on its own, but there is no longer embedding possible like a plugin offers. Java registers this MIME type when you install the Java application.