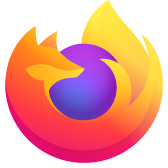 character font
Can you tell me why that fon is boring me ?
How can I change that shit ?....
Thank's...
Can you tell me why that fon is boring me ? How can I change that shit ?.... Thank's...
All Replies (13)
On Windows 10, Firefox uses the system font "Segoe UI" in various weights for that page. I'm not sure it's the same on Windows 7.
It seems that your normal weight font (whichever one that is) is working fine, but there is a problem with the "Light" and "Semibold" variations.
To see what font your Firefox is actually using, you can use the Page Inspector (Ctrl+Shift+i). After the developer tools panel opens, just to the left of the word Inspector, click the button to enable "click to select" and then click the problem text. That element should be selected in the Inspector. On the right side of the developer tools there is a pane where you can select among Rules, Layout, Computed, Changes, Fonts, etc. Click Fonts (sometimes you need to click a little triangle and select it from a drop-down list). Firefox should show what font it actually is using.
More info on font inspection: https://developer.mozilla.org/docs/Tools/Page_Inspector/How_to/Edit_fonts
Thank's for your answer jscher2000...
unfortunately after checking all of the developer's lines i only found the default Sageo UI font everywhere ... no trace of the font which appears to be called Digital Computer ......... I can't find this name anywhere .... I can't understand that bullshit ! Only titles seem to be affected ............
best regards jLN
You did look at the Fonts tab in the right pane of the Inspector because looking at font-family rules in the Rules tab isn't sufficient ?
You can check in the Rules tab in the right panel in the Inspector what font-family is used for selected text. You can check in the Font tab in the right panel in the Inspector what font is actually used because Firefox might be using a different font than specified by the website.
I verified all the fonts of each lines of the developer..... Only Segoe UI
That makes me nervous !
sorry... better that view...
OK that's right! I finally found the police ; "Digital Computer"
But I can't change it... I don't find how it's possible to do it
Thank you for the screenshot.
Unfortunately, the Fonts/Polices panel doesn't clearly distinguish between locally installed fonts and (downloadable) web fonts. That said, I don't think built-in pages use web fonts; would be risky to make them dependent on an internet connection. Add-ons can't modify built-in pages to switch the fonts. You probably are not using a userContent.css file to modify fonts on pages.
So "Digital Computer" seems more likely to be a locally installed font that Firefox is using in place of Segoe UI for some mysterious reason.
If you check the Windows Fonts control panel -- the attached screenshots are from Windows 10, so probably not exactly what you see -- does your Segoe UI have a complete set of faces for the problem weights (Light and Semibold)?
Well... I can't stand this kind of fucking mystery !!!
In facebook, but not only, there is a lot of unreadable text...
It's really painful
Anyhow, than's for your help...
On Facebook, what font is Firefox using? If it's Helvetica Neue, that generally works well on Mac Firefox and poorly on Windows Firefox.
I don't know that....
That looks like this...
How long have you had this issue? Wondering whether some other change on the system could be affecting Firefox's access to normal fonts.
since a long time !... about 2 years.. maybe 3