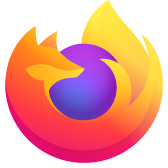 How to find a missing Bookmarks folder?
Just one of my Bookmarks folders is missing today, how do I find or recover it?
Just one of my Bookmarks folders is missing today, how do I find or recover it?
All Replies (4)
Hi
There are two possibilities, first is you accidentally moved the folder to another location and the other is that you removed (deleted) this folder. If you haven't closed (Quit) Firefox yet then you can use "Organize -> Undo" (Command + Z) in the Bookmarks Manager (Library) to recover. You can use this to undo any action done during the current session, so you likely need to repeat this a few times. If this doesn't work or you have already closed Firefox then you can restore one of the automatically created backups in the bookmarkbackups folder.
Bookmarks -> Show All Bookmarks -> Import & Backup -> Restore
On Mac you only have three icons (Organize, Views, Import and Backup) in the Library on the toolbar next to the Back and Forward button and no text to easily identify their meaning. If you hover a button then you should see a descriptive tooltip text.
first button (cogwheel ): Organize (Organize your bookmarks)
second button (): Views (Change your view)
third button (up/down arrow ): Import and Backup (Import and backup your bookmarks)
https://hg.mozilla.org/releases/mozilla-release/file/tip/toolkit/themes/shared/icons/settings.svg
Another Possibility: Firefox seems to be randomly moving folders for at least the last couple of years. I have not been able to pinpoint the issue.
The closest possibility I have experienced maybe related to mouse clicks when closing folders.
There have been more than a couple of occasions when I collapsed a bookmark folder and noticed a blink (refresh?). Occasionally, folders that I was not navigating have randomly "disappeared". I did not manually move these folders. Searching the bookmarks confirms they still exist.
I have been able to locate these "missing" folders by painstakingly opening a large number of folders until I eventually find them.
Feature Request: Please include the folder path in the Search Bookmarks function. This would enable me to quickly determine where to find the "missing" folder.
Thanks for the suggestion. My security stance is to not install extensions unless critical.
Every time this issue happens, I lean further towards utilizing another browser for my daily use.
There are 2 features that I would miss about FireFox:
1. Create a bookmark by dragging a tab onto a bookmark folder. 2. Backup & export bookmarks.
The "disappearing" bookmarks issue seems to happen at the worst time.