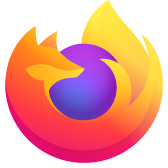 Proxy Settings
we have installed Firefox 85.0.2 (esr). we are working in home office with a vpn connection (citrix gateway). the system is set to use proxy settings with a script - every time I start firefox new, it is set to "auto-detect proxy setting for this network" and I have no internet. Also with disabled vpn connection - i have to set the proxy setting to "no proxy" or "use system proxy settings" who sets the setting default to "auto-detect ..."? why is this not working in home-office
we have installed Firefox 85.0.2 (esr). we are working in home office with a vpn connection (citrix gateway). the system is set to use proxy settings with a script - '''every time''' I start firefox new, it is set to "auto-detect proxy setting for this network" and I have no internet. Also with disabled vpn connection - i have to set the proxy setting to "no proxy" or "use system proxy settings" who sets the setting default to "auto-detect ..."? why is this not working in home-office
All Replies (3)
That question is mostly for Windows users. The proxy settings defined in your web browser (or your machine's group policy) are the default proxy settings. If no proxy settings have been configured for Internet Explorer then a proxy server will not be used.
You should take look first at:
1- Disable proxy server on Internet Explorer. 2- Press Windows Key + R on the keyboard. 3- When Run dialog appears type inetcpl.cpl and hit Enter. (Image - #1)
4- Click the Connections tab, and then click the LAN settings button. (Image - #2) 5- Check if your proxy settings are okay (Image - #3)
Some anti-virus or other software can change your proxy settings if they are set to "automatically detect", and this can cause issues.
" Proxies are configured on a per-connectoid basis. A connectoid is an item in the network connection dialog, and can be a physical network device (a modem or Ethernet card) or a virtual interface (such as a VPN connection running over a network device). When a connectoid changes (for example, a wireless connection changes an access point, or a VPN is enabled), the proxy detection algorithm is run again. "
By default, the Internet Explorer proxy settings are used to detect the proxy. If your application is running under a non-interactive account (without a convenient way to configure IE proxy settings), or if you want to use proxy settings different than the IE settings
Now I tested some options: For all, vpn connection over citrix gateway is active. - thanks, I understand now, that there are different options per connectoid - i set "automatically detect settings" and "script..." to off - also I set proxy settings in firefox to "no proxy" or "using system settings" - than I have internet connections with mostly programs over home gateway (without vpn) if I set proxy options in firefox to automatic, firefox have no connections if I set "automatically detect settings", I have no internet connections if I set "script for ...", all connections are using proxy over vpn if I set "automatically detect internet settings" in firefox, I have no internet connections with firefox
what is the problem? who set the option in firefox "automatically detect internet settings" in firefox on every startup of firefox? I cannot find a version 85.x esr. Where can I download it? Thanks Stefan
Athraithe ag stefan.luik ar
I just reinstalled Firefox with V86.0 (no esr). The proxy settings is always to automatic. Why?