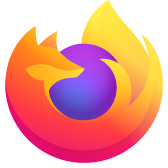 Auto export bookmarks possible?
Hello , is there a way to get FF to Auto export bookmarks to another drive than C//: , say after closing?
Hello , is there a way to get FF to Auto export bookmarks to another drive than C//: , say after closing?
All Replies (4)
Bookmark Backups Settings
Firefox automatically makes backups of the bookmarks. These are stored in the bookmarkbackups folder. You can set how many backups are kept by doing this;
Type about:config<enter> in the address bar. If a warning screen comes up, press the I Accept the Risk button. At the top of the screen is a search bar. Type browser.bookmarks.max_backups
The values for this setting are; -1 = unlimited number of backups 0 = Do not create any backups Any other number here will keep that many backups Example: 5 = 5 backups are kept.
The backups are stored in a jsonlz4 file named something like this; bookmarks-2016-06-29_1424_enD1GTHya0JmicnYWg4V4g ==.jsonlz4 In this example; 2016-06-29 = date created, 1424 = number of entries.
Thank you for your reply. But can I change the folder where ff saves the backup?
kr
As far as I know, the backing of FF data "lacks luster", per se.
However, you can clone your profiles, rename as "backup" and then relocate these folder to other places. And sure you couild just copy and save the particular files that store your data. But its easier and safer just to clone the entire folder.
You can make Firefox create an automatic HTML backup (bookmarks.html) in the Firefox profile folder when Firefox is closed by setting browser.bookmarks.autoExportHTML to true on the about:config page.
This HTML backup is created by default in the profile folder as bookmarks.html every time you close Firefox, but you can set the path and file name via the browser.bookmarks.file pref on the about:config page. The browser.bookmarks.file pref doesn't exist by default and you need to create a new String pref with the name browser.bookmarks.file and set the value to the full path of the backup bookmarks.html file including the file name.
You can open the about:config page via the location/address bar. You can click the button to "Accept the Risk and Continue".