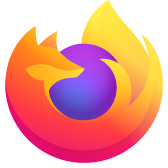 Accidentally deleted bookmark folders
With the 'Show all Bookmarks' page open on my MAC desktop monitor screen i accidentally deleted all of my bookmark folders (listed alphabetically) following those beginning with the letter 'P'. I am in REAL trouble unless i can restore those deleted folders to the active list.
i tried following the suggestion that i open up my 'profile' in 'Library' and i found the deletedbookmarks file. But that file seems just to list deleted bookmarks by recent dates.. Whereas I need to restore the list of deleted bookmark FOLDERS to my active bookmark list and status.
I hope someone can help me. I'd be willing to provide a telephone number, though I guess that's generally inadvisable. Otherwise my e-mail address -- which you may already have -- is xxxxxx@xxxxxxxxxx.xxx
Thank you for any help.
Peter Cook
(email address removed by moderator; please do not post personal information on a public website; Forum rules and guidelines)
With the 'Show all Bookmarks' page open on my MAC desktop monitor screen i accidentally deleted all of my bookmark folders (listed alphabetically) following those beginning with the letter 'P'. I am in REAL trouble unless i can restore those deleted folders to the active list. i tried following the suggestion that i open up my 'profile' in 'Library' and i found the deletedbookmarks file. But that file seems just to list deleted bookmarks by recent dates.. Whereas I need to restore the list of deleted bookmark FOLDERS to my active bookmark list and status. I hope someone can help me. I'd be willing to provide a telephone number, though I guess that's generally inadvisable. Otherwise my e-mail address -- which you may already have -- is xxxxxx@xxxxxxxxxx.xxx Thank you for any help. Peter Cook <i>(email address removed by moderator; please do not post personal information on a public website; [https://support.mozilla.org/en-US/kb/mozilla-support-rules-guidelines Forum rules and guidelines])</i>
Athraithe ag cor-el ar
All Replies (1)