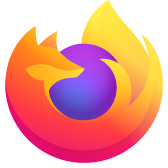 Can't update firefox
I have windows 7 and am unable to update firefox. Chase bank will not respond to older version. Firefox has not updated automatically and I can't update it myself
I have windows 7 and am unable to update firefox. Chase bank will not respond to older version. Firefox has not updated automatically and I can't update it myself
All Replies (2)
If you have trouble with the upgrade, use this link; http://www.mozilla.org/en-US/firefox/all/
Your troubleshooting information shows Firefox 52 on Windows XP and Firefox 52.9.0 is the last version for this platform Current Firefox releases require Windows 7 and newer. Users on Windows XP and Vista have been moved to the Firefox 52 ESR version.
Did you use another computer or are you really on Windows XP ?
Check that you do not run Firefox in compatibility mode. You can open the Properties of the Firefox desktop shortcut via the right-click context menu and check the "Compatibility" tab. Make sure that all items are deselected in the "Compatibility" tab of the Properties window.