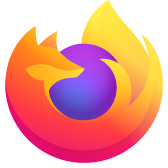 Can't download my files from Google Drive
I can't download my files from https://drive.google.com/drive/my-drive. It started after upgrading Firefox.
Athraithe ag NoahSUMO ar
All Replies (9)
Please explain the problem in detail. What happens? What is/are the exact error message(s) ?
HI. When I try to download couple files from https://drive.google.com/drive/my-drive, Google prepares these files to download (compression). After this, I see at the bottom of the screen Firefox do something. It is very fast, it looks like trying to connect somewhere. I saw only "doc-1k..". It's so fast and after this nothing happen. Before, when all was correct, I saw information name of compressed file and where it is, at the bottom of screen. In Firefox's "Pop-up Blocker" options, I saved the google page address as an exception. It did not help. But Microsoft Edge work correctly.
I have a video of trying to send files but I don't know how to upload to you.
Athraithe ag NoahSUMO ar
Same issue for me in Windows 7 and 10 plus Linux. You see a little action in the bottom left corner of the browser, but nothing indicating that something was downloaded. MS OneDrive works as expected.
I just updated to 84.0 (64-bit) a the same issue. Let me try another browser. I see the same behavior in Chrome. Just right click on a file, select download, see info in the bottom left corner of all browsers, but nothing else happens and no file is downloaded.
Athraithe ag jonzn4SUSE ar
I just found the issue in Chrome. I had to allow all cookies and then I saw a prompt asking where to save the file. You just have to fine tune your cookies or allow all.
I just put my settings back to blocking all 3rd party cookies and the site is not working. Just need to research which cookies are causing the issue. I see the 2 cookies that are blocked and will make a change and see what happens.
After allowing those 2 cookies, the site works while I still block all other 3rd party cookies. This is fine tuning of cookies is not as easy in Firefox. ;-/
Athraithe ag jonzn4SUSE ar
Réiteach Roghnaithe
That was very good work. Well Done.
jonzn4SUSE said
Allowing the cookie googleusercontent.com, the site works. ;-))
THIS!
I had the same issue as OP. It was driving me up the wall. Thanks!