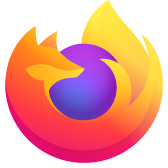 Sound broken via FW soundcard, only with Firefox (macOS High Sierra)
Hi,
I've got an external FW soundcard selected as default Sound Output in System Preferences. Firefox does not output audio.
Other apps are working fine, including Chrome and Safari.
Chrome once had the same problem, a few years ago, which was fixed via an update.
Thanks
Hi, I've got an external FW soundcard selected as default Sound Output in System Preferences. Firefox does not output audio. Other apps are working fine, including Chrome and Safari. Chrome once had the same problem, a few years ago, which was fixed via an update. Thanks