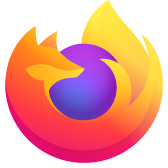 Whatsapp web's QR code isn't loading on Ubuntu 18.10
It is what the heading says it is. Everything but the QR code loads when I open web.whatsapp.com
It is what the heading says it is. Everything but the QR code loads when I open web.whatsapp.com
All Replies (2)
That is an SVG image and there is probably JavaScript involved.
If you use extensions ("3-bar" menu button or Tools -> Add-ons -> Extensions) that can block (wanted) content (Adblock Plus, NoScript, Disconnect, Ghostery, Privacy Badger, uBlock Origin) always make sure such extensions do not block (wanted) content.
make sure your extensions and filters are updated to the latest version
See also:
cor-el said
That is an SVG image and there is probably JavaScript involved. If you use extensions ("3-bar" menu button or Tools -> Add-ons -> Extensions) that can block (wanted) content (Adblock Plus, NoScript, Disconnect, Ghostery, Privacy Badger, uBlock Origin) always make sure such extensions do not block (wanted) content.

make sure your extensions and filters are updated to the latest version

See also:
This sadly does not solve my problem as I have no add-ons or plugins installed on firefox. I'm using Ubuntu 18.04.1 LTS Update: I know it's been less than five minutes but I just reloaded the site again and somehow, it worked! Thanks for your time!
Athraithe ag aniruddha060 ar