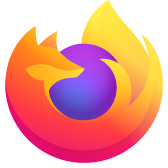 Can't use language pack with unbranded firefox
I install language pack according to this article https://support.mozilla.org/en-US/kb/use-firefox-interface-other-languages-language-pack and it appeared in my addons in languages category. The problem is when I try to change it because in about:config I don't have such settings like intl.locale.matchOS nor general.useragent.locale.
All Replies (3)
I changed intl.regional_prefs.use_os_locales to true but it didn't help.
What Firefox version are you using?
At some time general.useragent.locale got no longer supported and is replaced by the LocaleService and a new pref to select the locale.
The command line switch to start Firefox with a specific locale should still work n all Firefox versions.