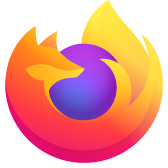 Bug Report 57.0b1 64 Bit
Desktop 57.01b (64 bit) the bar is messed up big time - Tab is disabled but it is revealing See image Already tried enabling and disabling the Tab Option (I do not use tabs)
Desktop 57.01b (64 bit) the bar is messed up big time - Tab is disabled but it is revealing See image Already tried enabling and disabling the Tab Option (I do not use tabs)
All Replies (7)
hi, i think your intended screenshot (see image?) didn't come through...
What extension or other way do you use to hide the Tab bar?
Maybe this extension is no longer working properly in Firefox 57 and remember that legacy extensions are no longer supported.
Negative - it's a fixated tab when there shouldn't be a table... it's just on this FF Developer's Edition version... the option to disable tab doesn't work. If that helps? If you enable tab - it works, disabling you're stuck with a tab anyway hence that screen shot... It's clogging the menu bar... that's all!
I'm still not sure that I completely understand your question.
Can you attach a screenshot like requested above?
use a compressed image type like PNG or JPG to save the screenshot
The screenshot looks quite normal to me for the Developer Edition version.
What do you think should be different?
Note that there is a Density setting in the customization mode window.
Réiteach Roghnaithe
The update 57.02b (64 bit) fixed the problem