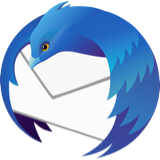 ThunderBird/Gmail ... My Settings
Maybe this is of interest,or not. As a new user of TBird this seems to work OK for me but I am open to improvement.
Gmails in my TBird Inbox or Sent Mailbox are kept there until replied to, copied, pended or deleted. Any deletions end up in the TBird Trash folder. When I delete Trash this permanently removes the mails from my web Gmail account. No long term storage within All Mail is needed by me. Gmails that I retain are copied to subject-specific TBird Local Folders and then the original is deleted. All my Local Folder mail (including Profile) is copied to an ext HD on a monthly basis. Additionally I use Mailstore for extra security.
Basic Thunderbird Settings Server Settings When I delete a message … move it to Bin folder Copies & Folders Keep message archives in … Other/All Mail
Basic Web Gmail Settings IMAP Access/Enable IMAP When I mark a message in IMAP as deleted … Auto-Expunge on
Maybe this is of interest,or not. As a new user of TBird this seems to work OK for me but I am open to improvement. Gmails in my TBird Inbox or Sent Mailbox are kept there until replied to, copied, pended or deleted. Any deletions end up in the TBird Trash folder. When I delete Trash this permanently removes the mails from my web Gmail account. No long term storage within All Mail is needed by me. Gmails that I retain are copied to subject-specific TBird Local Folders and then the original is deleted. All my Local Folder mail (including Profile) is copied to an ext HD on a monthly basis. Additionally I use Mailstore for extra security. Basic Thunderbird Settings Server Settings When I delete a message … move it to Bin folder Copies & Folders Keep message archives in … Other/All Mail Basic Web Gmail Settings IMAP Access/Enable IMAP When I mark a message in IMAP as deleted … Auto-Expunge on