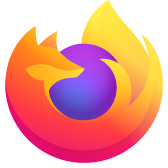 Ctrl + Shift + T doesn't work
I am using the new Firefox Developer Edition as a stand-alone on Ubuntu, so I can still use the "old" version, too.
Everything seems to be working fine, as in I am logged in and setup sync.
However, I cannot re-open a closed tab with the keyboard shortcut Ctrl + Shift + T, nothing happens when I try.
When I click on "About Firefox Developer Edition", it shows these details:
---
Firefox Developer Edition 36.0a2 (2014-12-09)
Firefox Developer Edition is up to date
You are currently on the aurora update channel.
---
There is already a question just like this one https://support.mozilla.org/en-US/questions/1022757#question-reply but the only answer does not solve it.
"browser.sessionstore.max_tabs_undo" is set to 10 "browser.sessionstore.max_windows_undo" is set to 3
I am using the new Firefox Developer Edition as a stand-alone on Ubuntu, so I can still use the "old" version, too. Everything seems to be working fine, as in I am logged in and setup sync. However, I cannot re-open a closed tab with the keyboard shortcut Ctrl + Shift + T, nothing happens when I try. When I click on "About Firefox Developer Edition", it shows these details: ---------------------- Firefox Developer Edition 36.0a2 (2014-12-09) Firefox Developer Edition is up to date You are currently on the aurora update channel. ---------------------- There is already a question just like this one https://support.mozilla.org/en-US/questions/1022757#question-reply but the only answer does not solve it. "browser.sessionstore.max_tabs_undo" is set to 10 "browser.sessionstore.max_windows_undo" is set to 3