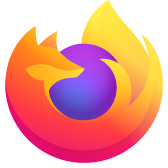 Firefox crashes
%APPDATA%\Mozilla\Firefox\Crash Reports\submitted
%APPDATA%\Mozilla\Firefox\Crash Reports\submitted
All Replies (3)
You can try safe mode - to see if an addon or plugin is conflicting. If it doesn't help, the next fastest thing is uninstall Fx.
If it crashes & didn't before, easiest thing is to uninstall Fx completely from Control Panel, remove any remaining files, reboot.
Shut down everything - incl. AV / FW. Disconnect from web. Then reinstall.
If you have submitted crash reports then please post the IDs of one or more recent crash reports that have a "bp-" prefix:
bp-xxxxxxxx-xxxx-xxxx-xxxx-xxxxxxxxxxxx
You can find the IDs of the submitted crash reports on the about:crashes page.
You can open the about:crashes page via the location bar, like you open a website, or open the crash reports page via "Help > Troubleshooting Information".
See:
Réiteach Roghnaithe
Thank you for your response. Issues was resolved. Thank you very much