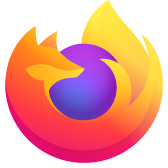 I can no longer login into my gmail or wordpress account. I cleared cash and reinstalled. no luck
I've made sure firefox can accept cookies, cleared my cashe, reinstalled firefox, and made sure that my firewall can allow firefox to gain access to the web. I don't know what happened. I've always used firefox, but now two sites I go to cannot be accessed. One is one of my wordpress login pages ( I can log in to my other blogs) and my gmail account. I get this warning when I try to go to gmail continually: Your browser's cookie functionality is turned off. Please turn it on. [?] :(
I've made sure firefox can accept cookies, cleared my cashe, reinstalled firefox, and made sure that my firewall can allow firefox to gain access to the web. I don't know what happened. I've always used firefox, but now two sites I go to cannot be accessed. One is one of my wordpress login pages ( I can log in to my other blogs) and my gmail account. I get this warning when I try to go to gmail continually: Your browser's cookie functionality is turned off. Please turn it on. [?] :(
Alle antwurden (3)
Did you check the cookie exceptions to make sure that you aren't blocking cookies from those sites?
Tools > Options > Privacy > Cookies: Exceptions
You can also check the cookie permissions on the about:permissions page via the location bar for websites.
You can Create an allow cookie exception to keep cookie from a website if you want the website to remember you and keep you logged on.
or you can write in firefox passwords for your sites that you want to login and firefox will automaticly login.... or login trough other browser and change security settings for log in from difrent computers... you see, for example, Google chack your IP adress and itch browser you are using when you try to login... probably if you have high security setting he think that you are intruder ;) got to google accoutn and turn off checkin and remembering computers from which you are login in. same problem some people have with facebook... and some people who change passwords and did not made changes to their connected apps and browsers... try it, it doesnt cost you anything... write mi if you need more data...