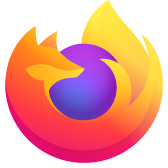 Impossible to use browser
Since several month I cannot use firefox browser, due to error message" Firefox is already running, but is not responding. To open a new window, you must first close the existing Firefox process, or restart your system." In fact I deleted & uninstalled all previous versions and that message keeps on popoing up. The fact is that Firefox is NOT running and as stated, it was uninstalled, still... no way to re-install the newer version, Pls. help Regards Bob
Since several month I cannot use firefox browser, due to error message" Firefox is already running, but is not responding. To open a new window, you must first close the existing Firefox process, or restart your system." In fact I deleted & uninstalled all previous versions and that message keeps on popoing up. The fact is that Firefox is NOT running and as stated, it was uninstalled, still... no way to re-install the newer version, Pls. help Regards Bob
Toutes les réponses (6)
Open task manager (ctrl+alt+del). Select the processes tab Look for firefox.exe and select it. Then click "end process"
Hope this helps, if firefox isn't in the process tab somebody else will need to try help you out.
Cheers.
I was getting this occasionally with the version previous to 8.0 and a reboot of my system solved the problem every time. Oddly enough, "Firefox.exe" (and no other Firefox process I could identity) was NOT running when I went into Task Manager.
In short, try rebooting your computer if the Task Manager option doesn't work.
Thanks all for your kind response.... nothing works ;-(( 1- only firefox 8.01 runs when stopping process it just shot down the error popup, not solving the issue 2- Reboot didnt help as well 3- No plugin-container.exe on the task manager tray
Anyother idea? Cheers Bob
Finally I deleted all related Mozila/Firefox for my PC and it seems to work. Thanks All for your support, enjoy the WE