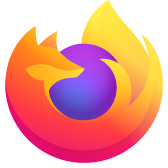 When opening Firefox 6 I receive 2 JavaScript Application errors; the 1st is "TypeError: Component.classes[TvtPwmComponent_CID] is undefined". The 2nd error is; "TypeError:Components.classes[componentid] is undefined." How can I correct these errors?
When opening Firefox 6 I receive 2 JavaScript Application errors; the 1st is "TypeError: Component.classes[TvtPwmComponent_CID] is undefined". The 2nd error is; "TypeError:Components.classes[componentid] is undefined." and upon closing Firefox 6 I receive the following JavaScript error; "ReferenceError:M_caFxTBobj is not defined."
When opening Firefox 6 I receive 2 JavaScript Application errors; the 1st is "TypeError: Component.classes['''TvtPwmComponent_CID'''] is undefined". The 2nd error is; "TypeError:Components.classes['''componentid'''] is undefined." and upon closing Firefox 6 I receive the following JavaScript error; "ReferenceError:'''M_caFxTBobj''' is not defined."
Toutes les réponses (2)
This issue can be caused by an extension that isn't working properly.
Start Firefox in Diagnose Firefox issues using Troubleshoot Mode to check if one of the extensions is causing the problem (switch to the DEFAULT theme: Firefox (Tools) > Add-ons > Appearance/Themes).
Don't make any changes on the Safe mode start window.
Subscribed to this by mistake, my problem is the same, but with Thunderbird 6.2 Turned out to be a conflict with Bullguard AV spamfilter & backup, disabling these fixed the error. Yours could be similar?