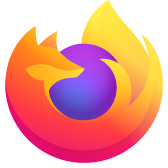 firefox 6 cannot handle multiple animated gifs on webpages, cpu hits roof, crashes firefox and computer
watched web tv today, played web games on another firefox window, firefox crashed and my computer crashed too, blue screen prompting restart. also, firefox 6 cannot handle webpages with multiople animated gifs, however small in size they are
i had firefox 3 yesterday and everything worked perfect on firefox 3
firefox 6 is BAD at graphics, crashed, and does not load certain pages correctly, moslt likely because there are animated gifs, and firefox 6 is so much slower than firefox 3
watched web tv today, played web games on another firefox window, firefox crashed and my computer crashed too, blue screen prompting restart. also, firefox 6 cannot handle webpages with multiople animated gifs, however small in size they are i had firefox 3 yesterday and everything worked perfect on firefox 3 firefox 6 is BAD at graphics, crashed, and does not load certain pages correctly, moslt likely because there are animated gifs, and firefox 6 is so much slower than firefox 3
Toutes les réponses (7)
If you are saying there are web pages containing animated gifs that an earlier version of Firefox can handle, but that your machine crashes on that page when using Firefox 6, can you give a couple of examples please.
Someone else may try them and see whether or not the problem is easily reproducible.
I am seeing that animated gifs that work on IE and Chrome, and that worked on earlier versions of Firefox, do not work in 6.0.
I have not had a problem yet with crashing, but I haven't tried with so many different webpages at the same time yet.
And what I see is not consistent - sometimes it doesn't display at all, sometimes it displays but just one frame. I have verified that the gif handling is set to 'normal' so it should be working like before, but it isn't.
One other thing, the gif in the windows tab works fine, and it is the only indicator right now on our pages that the page is fine and the server is processing requests as it should.
Try to disable hardware acceleration.
Tools > Options > Advanced > General > Browsing: "Use hardware acceleration when available"
If disabling hardware acceleration works then check if there is an update available for your graphics display driver.
Disabling the hardware acceleration did not make a difference.
What I see most often is that only one frame of the gif is shown.
If you give examples others will be able to confirm, or otherwise, that their Firfox 6 can handle those pages.
Unfortunately, I cannot provide links, as these are part of payroll applications, and access is restricted.
The basic technique is to have a ... that contains a button. When the button is pressed (onClick event), the span is changed via javascript - document.getElementById('x').innerHTML = '
'
Right now, when this is processed in Firefox 6, you see only one frame of the gif, instead of the entire animation. It works as expected in IE and Chrome.
I can confirm that Firefox 6 runs high CPU on animated gifs. I'm on OS X 10.6.8, I have not yet tried older versions of FF. I am using one small animated gif as a repeating bg (x axis) for a few borders per page. The CPU varies from 25-40% in some cases. No other browser tested thus far (Opera, Safari, Chrome) has displayed this. Check huberpc.com, any page should do it.
Modifié le par slimpickens