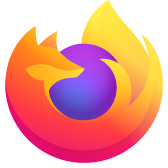 After updating to Firefox 4.0.1 the text and images are blurred
I updated to Firefox 4.0.1 today. After restarting my PC I opened firefox and noticed all the text and images were slightly blurred...as if I were running at a lower resolution. Im runnign Windows 7 64 bit.
My screen resolution remains the same as ever (1920 x 1080) and no other programs or browsers are effected by this problem.
I have looked into the compatibility options etc as suggested on some other threads but nothing here was, is or has been checked.
If I cant resolve this then I will have to switch to Chrome.....which I dont want to do :)
I updated to Firefox 4.0.1 today. After restarting my PC I opened firefox and noticed all the text and images were slightly blurred...as if I were running at a lower resolution. Im runnign Windows 7 64 bit. My screen resolution remains the same as ever (1920 x 1080) and no other programs or browsers are effected by this problem. I have looked into the compatibility options etc as suggested on some other threads but nothing here was, is or has been checked. If I cant resolve this then I will have to switch to Chrome.....which I dont want to do :)