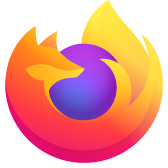 Firefox crashes after upgrade to 3.6.4!!! DummyWindowless: plugin-container.exe
I get often this crash! Description: instruction at location 0x7c90100b refers to memory address 0x00000030. the memory can not read. Do you have some solution or explanation of this problem? Or have I to use the old version 3.6.3??!! Thanks st991
I get often this crash! Description: instruction at location 0x7c90100b refers to memory address 0x00000030. the memory can not read. Do you have some solution or explanation of this problem? Or have I to use the old version 3.6.3??!! Thanks st991
Toutes les réponses (3)
same problem Had to close Firefox through Task Manager, after which I received notice about needing to close the "dummy windowless: plugin-container.exe". Needing to shut down was common before up=grade, but this is a first time with the "dummy..." notice.
It seams to be related to Flash

Dummy Windowless is a mode that runs in the background when using Flash; there are documented issues with this, although mainly in Firefox. It is used for "full screen" and "floating" Flash windows. It seems that if your Flash screen starts to "hang up",then there is an error in the "dummy" window. If you close out all browsers, it should repair itself. If not, it is safe to reboot as required.