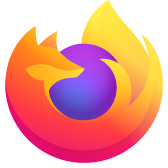 browser keeps crashing
Hi, HELP!! My browser keeps crashing on sites that I use on a daily. I use office 365 outlook, and teams. Its been getting worse and worse like crashes every 15-20 mins. I've sent the reports but I have not see a patch to fix the issues. Please help otherwise I have to go to another browser. Here are the links to the sites I work online that keep crashing on the Firefox browser: https://acu.empirepro.com/AcumaticaERP/Frames/Login.aspx?ReturnUrl=%2fAcumaticaERP%2f https://outlook.office365.com/mail/inbox https://teams.microsoft.com/_#/conversations/19:175319c1-ef69-4f40-a21d-173c9a0afbad_8a69628f-f70f-4696-ae5e-430740483a19@unq.gbl.spaces?ctx=chat Thanks, Oscar G.
Modifié le par oscar7
Toutes les réponses (7)
Please follow the steps below to provide us crash IDs to help us learn more about your crash.
Enter about:crashes in the Firefox address bar and press Enter. A list of Submitted/Unsubmitted Crash Reports will appear, similar to the one shown below.
Copy the 5 most recent Submitted Report IDs that start with bp- and then go back to your forum question and paste those IDs into the "Post a Reply" box.
Note: If a recent Report ID does not start with bp- click on it to submit the report.
(Please don't take a screenshot of your crashes, just copy and paste the IDs. The below image is just an example of what your Firefox screen should look like.)

Thank you for your help!
More information and further troubleshooting steps can be found in the Troubleshoot Firefox crashes (closing or quitting unexpectedly) article.
Report ID Date Submitted bp-00ace11e-6a7a-4797-b706-b1cd00230130 1/30/23, 10:04 AM View bp-429956c2-a9e5-4e01-9c68-04c960230130 1/30/23, 10:03 AM View bp-42c58752-e751-43e6-8037-eee830230130 1/30/23, 9:49 AM View bp-29a21475-d90d-4803-b592-2be210230127 1/27/23, 11:37 AM View bp-7c66b4c8-9603-4cf6-b19f-00f0e0230127 1/27/23, 11:00 AM View
Hey Guys my browser keeps crashing??? I sent you crash reports. What is the problem?
Your browser keeps on crashing on me. What is going on? This is terrible!!
Report ID Date Submitted bp-1976e23a-9dc2-43dc-a8d2-04e1b0230310 3/10/23, 11:44 AM View bp-3614f4d4-41f0-46ad-9eec-3a0dd0230310 3/10/23, 11:30 AM View bp-c343a0dd-224d-48ef-8472-9e6270230310 3/10/23, 11:28 AM View bp-7780e553-10ba-438a-9f61-41eba0230310 3/10/23, 9:38 AM View bp-870c5f08-608d-470b-9b5f-92dbe0230220 2/20/23, 9:38 AM View bp-e902b81f-6015-4d03-8c6e-f1ede0230216 2/16/23, 9:30 AM View
bp-eeb9ae2f-9a65-4894-8268-b78bd0230320 3/20/2023, 3:52 PM View bp-ce963d45-2878-4e83-89c2-866790230320 3/20/2023, 3:52 PM View bp-85f9cf55-d83a-4cb0-a9fd-1fdf60230320 3/20/2023, 3:52 PM View bp-5b7ec1ed-5cc1-4b06-a4d7-3b19b0230320 3/20/2023, 3:52 PM View bp-5c2ea114-acad-4550-9690-4bdf00230320
I get nearly daily crashes. bp-eeb9ae2f-9a65-4894-8268-b78bd0230320 3/20/2023, 3:52 PM View bp-ce963d45-2878-4e83-89c2-866790230320 3/20/2023, 3:52 PM View bp-85f9cf55-d83a-4cb0-a9fd-1fdf60230320 3/20/2023, 3:52 PM View bp-5b7ec1ed-5cc1-4b06-a4d7-3b19b0230320 3/20/2023, 3:52 PM View bp-5c2ea114-acad-4550-9690-4bdf00230320