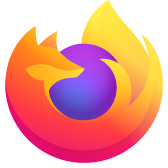 Accidentally deleted account linked to a different email can I get back passwords and bookmarks
Can i get back an Accidentally deleted account bookmarks and passwords ? Linked to a different email. If so can you refer me to a help item. Thanks
Can i get back an Accidentally deleted account bookmarks and passwords ? Linked to a different email. If so can you refer me to a help item. Thanks
Toutes les réponses (1)
Once deleted from Sync like when you delete the account, you can't use Sync to recover it.
Don't you have this data stored on one of other devices connected to this account?
Note that Sync isn't designed to be used as a backup, but is merely meant to sync data between connected devices. Best is always to backup your personal data locally.