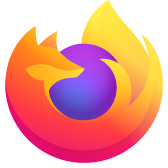 Getting error while trying to launch firefox in Linux systems through selenium webdriver in a specific language
I am trying trying to launch firefox in Linux systems through selenium webdriver in a specific language. I have created a profile and using "intl.accept_languages" as below: FirefoxOptions firefoxOptions = new FirefoxOptions(); FirefoxProfile firefoxProfile = new FirefoxProfile(); firefoxProfile.setPreference("intl.accept_languages", "<language_code>"); firefoxOptions.setProfile(firefoxProfile); firefoxOptions.setHeadless(isHeadless); driver = new FirefoxDriver(firefoxOptions);
I am getting the below error: Region.jsm: "Failed to fetch region" (new TypeError("NetworkError when attempting to fetch resource.", "")
Additional details: OS: Linux Firefox version: 91.11.0 Gecko driver version: 0.31.0 Selenium version: 4.1.4

Kindly help.
I am trying trying to launch firefox in Linux systems through selenium webdriver in a specific language. I have created a profile and using "intl.accept_languages" as below: FirefoxOptions firefoxOptions = new FirefoxOptions(); FirefoxProfile firefoxProfile = new FirefoxProfile(); firefoxProfile.setPreference("intl.accept_languages", "<language_code>"); firefoxOptions.setProfile(firefoxProfile); firefoxOptions.setHeadless(isHeadless); driver = new FirefoxDriver(firefoxOptions); I am getting the below error: Region.jsm: "Failed to fetch region" (new TypeError("NetworkError when attempting to fetch resource.", "") Additional details: OS: Linux Firefox version: 91.11.0 Gecko driver version: 0.31.0 Selenium version: 4.1.4 Kindly help.
Toutes les réponses (3)
Close Firefox. pgrep firefox. kill the processes you found, or kill -KILL them if they don't die. Double-check for the presence of parent. lock under ~/. mozilla/firefox (delete it if it's there). Start firefox again.
Hope this helps, Jimmy
techguy150 said
Close Firefox. pgrep firefox. kill the processes you found, or kill -KILL them if they don't die. Double-check for the presence of parent. lock under ~/. mozilla/firefox (delete it if it's there). Start firefox again. Hope this helps, Jimmy
I have multiple tests for different languages which are running through jenkins pipeline. Do I have to perform the above steps just once before the pipeline is triggered? I