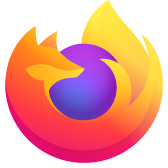 Tabs CONSTANTLY crash, or Firefox will REPEATEDLY CTD
crash reports - I KNOW you asked for 5 or 10, but this may show the SCALE of the issue (BTW, I'm on Manjaro / KDE, all software up to date as of 11/1/22 17:30)
bp-b98daefd-92f9-4cdc-b0a5-cd6f10221031 10/31/22, 09:32 bp-16216fcf-04ab-4bcd-b2b1-547d70221031 10/31/22, 09:22 bp-44dce86f-99f4-43c4-a2a3-199630221029 10/29/22, 08:21 bp-4e889961-a94e-4a23-8fcb-ec1b90221029 10/29/22, 08:21 bp-d1041b32-bee2-4cbc-9e82-b914f0221029 10/29/22, 08:21 bp-5b4a960b-70d9-4157-9036-0c5530221029 10/29/22, 08:21 bp-0a061943-6182-402f-9a5b-d034e0221029 10/29/22, 08:21 bp-46657089-3eb9-41c2-8042-23f490221029 10/29/22, 08:21 bp-6ca3a2e4-a04f-40e3-82b1-7cf2c0221029 10/29/22, 08:21 bp-030c1747-f558-4aa3-bccb-e0bbd0221029 10/29/22, 08:21 bp-587523bd-c3d4-4743-a406-b64c80221029 10/29/22, 08:21 bp-24852d1a-b743-44f0-b3b0-152510221029 10/29/22, 08:21 bp-8c621d21-1870-40b6-af90-117740221025 10/25/22, 15:38 bp-f42b6108-a3ea-4cef-8659-926870221025 10/25/22, 15:38 bp-6b3be74d-2243-479e-a146-9e4ee0221025 10/25/22, 15:38 bp-7b216135-f922-4583-aa06-d7a560221025 10/25/22, 15:38 bp-18d96b8a-72b5-45e8-98ea-b21870221025 10/25/22, 15:38 bp-4df46564-641f-431a-bc22-ab2d70221025 10/25/22, 15:38 bp-466fd544-d06f-4e1c-b538-400e50221025 10/25/22, 15:38 bp-4c90e551-30bc-45c3-b950-dcea40221025 10/25/22, 15:38 bp-b2a18f42-7dae-4e2a-869e-a99370221025 10/25/22, 15:38 bp-f959b43e-42a4-42ef-8d97-41c520221025 10/25/22, 15:38 bp-3449d86f-3cbe-400c-b14c-df3350221025 10/24/22, 21:09 bp-de82dbea-532b-4ecd-9afc-296f30221024 10/24/22, 19:51 bp-61e09b84-6839-47de-b806-949c60221024 10/24/22, 19:26 bp-e32e4388-01a7-473f-bc59-084030221024 10/24/22, 19:26
crash reports - I KNOW you asked for 5 or 10, but this may show the SCALE of the issue (BTW, I'm on Manjaro / KDE, all software up to date as of 11/1/22 17:30) bp-b98daefd-92f9-4cdc-b0a5-cd6f10221031 10/31/22, 09:32 bp-16216fcf-04ab-4bcd-b2b1-547d70221031 10/31/22, 09:22 bp-44dce86f-99f4-43c4-a2a3-199630221029 10/29/22, 08:21 bp-4e889961-a94e-4a23-8fcb-ec1b90221029 10/29/22, 08:21 bp-d1041b32-bee2-4cbc-9e82-b914f0221029 10/29/22, 08:21 bp-5b4a960b-70d9-4157-9036-0c5530221029 10/29/22, 08:21 bp-0a061943-6182-402f-9a5b-d034e0221029 10/29/22, 08:21 bp-46657089-3eb9-41c2-8042-23f490221029 10/29/22, 08:21 bp-6ca3a2e4-a04f-40e3-82b1-7cf2c0221029 10/29/22, 08:21 bp-030c1747-f558-4aa3-bccb-e0bbd0221029 10/29/22, 08:21 bp-587523bd-c3d4-4743-a406-b64c80221029 10/29/22, 08:21 bp-24852d1a-b743-44f0-b3b0-152510221029 10/29/22, 08:21 bp-8c621d21-1870-40b6-af90-117740221025 10/25/22, 15:38 bp-f42b6108-a3ea-4cef-8659-926870221025 10/25/22, 15:38 bp-6b3be74d-2243-479e-a146-9e4ee0221025 10/25/22, 15:38 bp-7b216135-f922-4583-aa06-d7a560221025 10/25/22, 15:38 bp-18d96b8a-72b5-45e8-98ea-b21870221025 10/25/22, 15:38 bp-4df46564-641f-431a-bc22-ab2d70221025 10/25/22, 15:38 bp-466fd544-d06f-4e1c-b538-400e50221025 10/25/22, 15:38 bp-4c90e551-30bc-45c3-b950-dcea40221025 10/25/22, 15:38 bp-b2a18f42-7dae-4e2a-869e-a99370221025 10/25/22, 15:38 bp-f959b43e-42a4-42ef-8d97-41c520221025 10/25/22, 15:38 bp-3449d86f-3cbe-400c-b14c-df3350221025 10/24/22, 21:09 bp-de82dbea-532b-4ecd-9afc-296f30221024 10/24/22, 19:51 bp-61e09b84-6839-47de-b806-949c60221024 10/24/22, 19:26 bp-e32e4388-01a7-473f-bc59-084030221024 10/24/22, 19:26
Toutes les réponses (3)
I AM using FF from Mozilla- it comes pre-installed with my distro, plus it's in the standard repository.
TBH I haven't tried safe mode yet. I'll have to look into that in the AM...
this all just started within the last 6-8 weeks. it's been rock solid for YEARS otherwise
This is not a version from the Mozilla server and thus there aren't symbols available to cross link to the source code (i.e lots of red in the crash reports).
https://buildhub.moz.tools/?q=20221029014858&channel%5B0%5D=release
buildID: 20221029014858
distributionID: Manjaro

Modifié le par cor-el