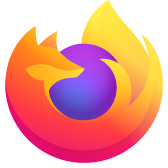 Amazon website not working properly
Amazon website is not loading properly and when I click on a product the screen goes black
Amazon website is not loading properly and when I click on a product the screen goes black
Toutes les réponses (2)
Screens of and after when doing what your doing so others can replicate if they can.
1. Experienced this yesterday and today. Use their search bar to find an item and hit Enter. A heading saying someting like "Showing 1 to 22 items" displays for just 1/2 second or so and then the Amazon screen goes black. Type URL for Amazon.com in again and home screen comes up as normal. Yesterday I was using Firefox v.107 and today I accepted offer to load latest version, 108 and have the same problem. 2. Also, if I click on My Orders page from top menu the screen shows areas where blue text is written over black text. See attached screen shots. 3. Also, if I load a Wedding registry page it always says at the bottom left "Something went wrong. Please reload page." Reloading results in same message at bottom of page.
     Seems like a major disconnect between Firefox and Amazon here. I have NEVER had a problem with Amazon, even when using an old Win XP era browser. Now using Win 10 and Firefox latest version.