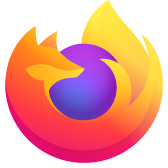 CAPTCHA
When I go to https://www.mainewildernessguides.org/membership/join-the-mwgo.html with Firefox the CAPTCHA at the bottom of the page shows Error for site owner. But when I go to the same site with Chrome it works fine. I am guess a privacy setting but not sure which.
Toutes les réponses (1)
Solution choisie
You are visiting to different websites. The website that you have tried in Firefox will also fail in other browsers (including Google Chrome) because the website owner has not registered that website with reCAPTCHA.
In your Google Chrome screenshot, you are visiting https://mwgo.org/membership/join-the-mwgo.html, which works fine.